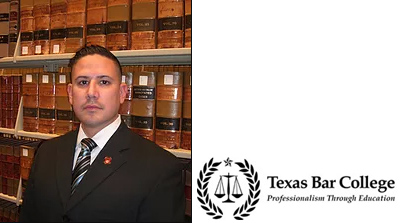 Michael W. Hanten is native Texan and has been practicing law in both Texas and the federal courts for over 16 years. Mr. Hanten's legal career began while interning at the United States Customs Service, where he worked on numerous issues involving fraudulent importers of record and decisions from the Court of International Trade. Upon graduating from the Thurgood Marshall School of Law in 2000, Mr. Hanten studied international law in Sweden where he received his LLM in Comparative and International Law from the University of Stockholm in 2001, cum laude. Mr. Hanten then worked at a boutique law firm in Stockholm where he gained experience in the areas of admiralty, maritime and commercial litigation.
In 2003, Mr. Hanten returned to Texas where he established Hanten & Associates, PLLC. Mr. Hanten's primary areas of practice are civil, commercial and criminal litigation. Mr. Hanten has successfully tried or settled a wide variety of cases over the years involving complex commercial disputes, insurance of cargo, trade and customs issues, wrongful death, construction law, tort liability and criminal litigation in state and federal courts. Mr. Hanten is also a certified mediator and has been involved with numerous mediations, including mediations at the ICC International Court of Arbitration in Stockholm, Sweden.
In 2006, Mr. Hanten left his law practice and volunteered to go back to active service in the United States Marine Corps. During this time Mr. Hanten served his country while deployed to Iraq and the Horn of Africa in support of Operation Iraqi Freedom and the Global War on Terrorism. After three years of proud service Mr. Hanten was honorably discharged in 2009.
Today Mr. Hanten enjoys working with clients in resolving their legal issues in ways that make good business and legal sense. Mr. Hanten believes that effective legal representation is representation which is aggressive and resolute, but that is methodical and legally prudent as well.
Mr. Hanten is a member of numerous veterans' organizations and provides pro bono legal services to his fellow veterans in the Houston area and the surrounding VA Hospitals.
---
Professional Memberships & Associations
State Bar of Texas
Texas Bar College
Licensed in Federal Courts (United States District & Bankruptcy Courts, Southern District of Texas)
Texas Young Lawyers Association
Certified Civil and Family Law Mediator
Texas Criminal Defense Lawyers Association
Harris County Criminal Defense Lawyers Association
Fort Bend Criminal Defense Lawyers Association
Harris County Family Law Attorneys Association
Fort Bend Family Law Attorneys Association
State Bar of Texas Criminal Justice Section
State Bar of Texas Family Law Section
State Bar of Texas Litigation Section
State Bar of Texas Military & Veteran's Law Section
Marine Corps Association and Foundation
---